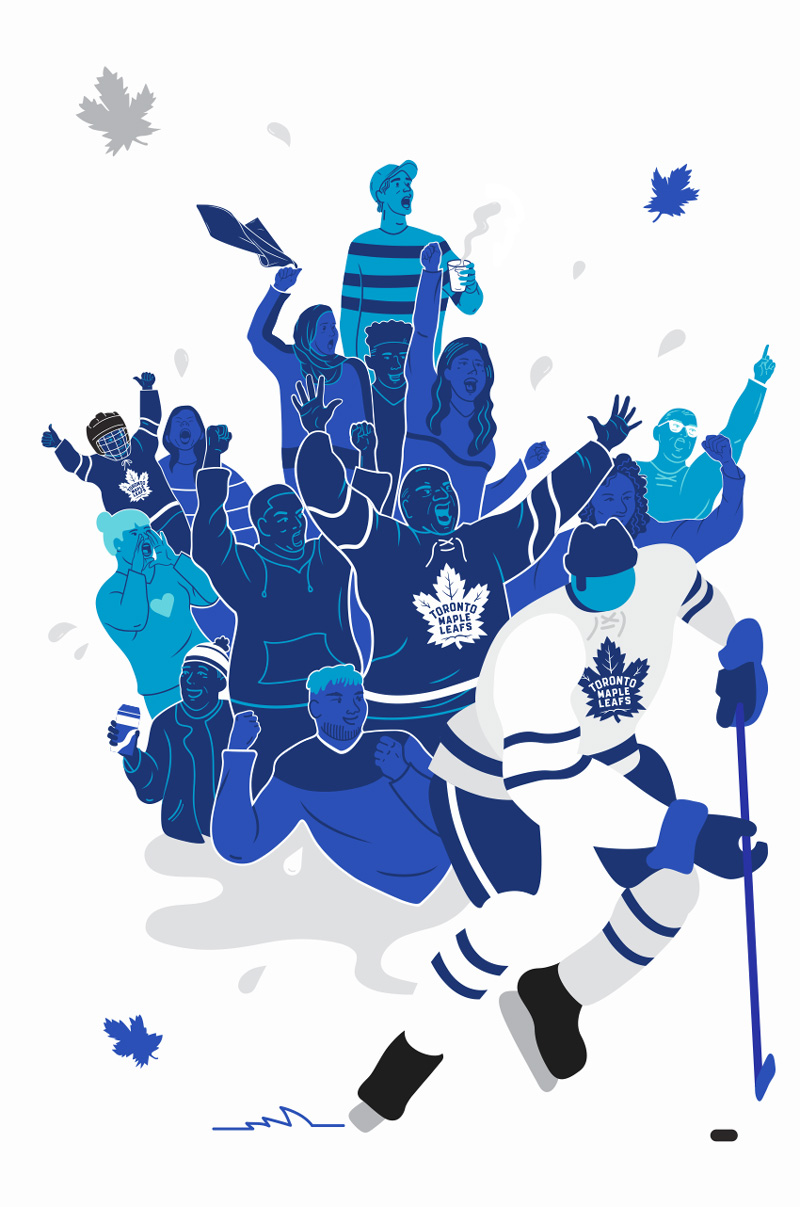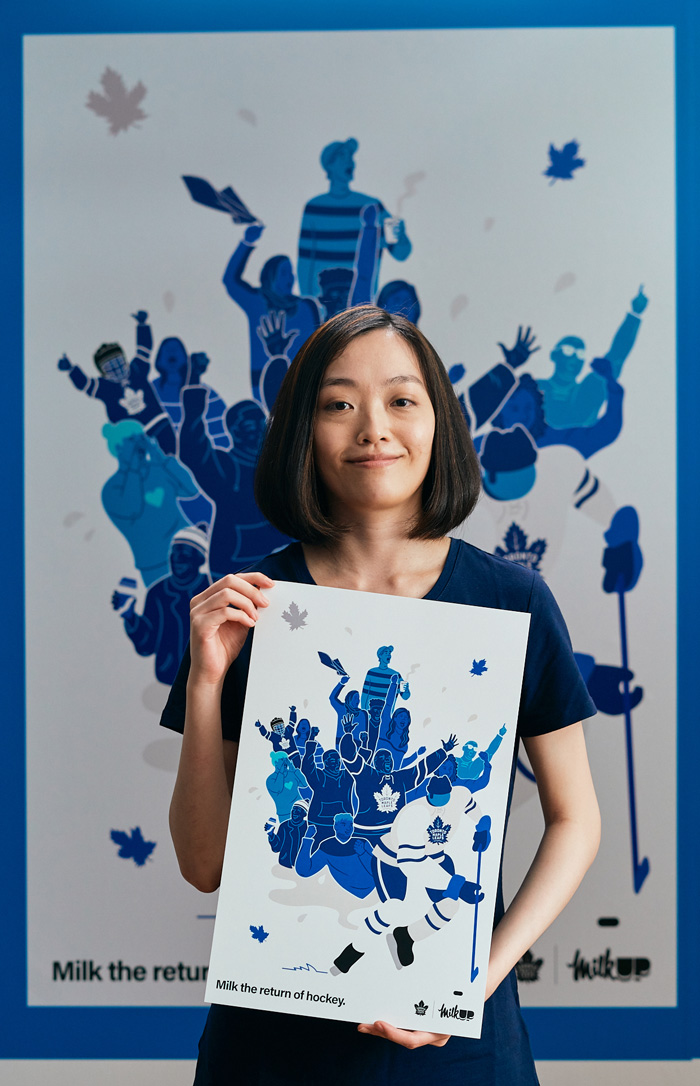 Milk the Return of Hockey
This illustration was for a collaboration between MLSE and Dairy Farmers of Ontario. Their MilkUP campaign for fall 2021 included a pop-up store that opened for a few weeks in downtown Toronto. As the pop-up duration coincided with the start of the NHL season, the illustration revolved around that theme.
The illustration was displayed on a wall at the pop-up and also printed on a limited run of tote bags and t-shirts.
Photo by NDK Images